Trendent Ltd.
Call us!
Mobile:
+36 30 417 6340
trendent@trendent.hu
www.trendent.hu
Our dentist:



My name is Dr. Edit Sárközy
I was born in 1973 in Jászberény
I graduated from the Dental Faculty from Semmelweis Medical University in 1997. I passed my special exam in 1999 in stomatology. Since my graduation I have been working in private practice in Budapest. My special field is conserving dentistry and prosthetic dentistry, including aesthetical dentistry.



Our dental mechanic:
ceramist

Zoltán Marczal
plaster work

Gábor Malik
metal work, implant
metal work
| | | |
| --- | --- | --- |
| | | |
Our stomatology practice is capable of performing implantation in 3 days for patients applicable for the operation.
more for this implant package >>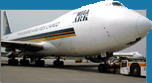 day 1 arrival

Arrival, panoral, consultation, treatment schedule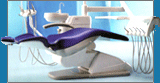 day 2 implant surgery

Placement of the appropriate implant (possible with local anaesthesia)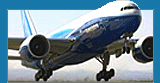 day 3 departure

Check-up, departure