Trendent Ltd.
Call us!
Mobile:
+36 30 417 6340
trendent@trendent.hu
www.trendent.hu
About us
Let us welcome you at Trendent. We, the Trendent, have been present in dental services by dental mechanics since 1993. Our work prepared for patients from European countries (e.g.: Switzerland, Italy, Austria, Germany) have called our attention to the fact that there is demand for high quality, aesthetical dental and dental mechanical activities at reasonable prices.

For the above reason we established a dental surgery basis, where you may utilise any of our services, starting from whitening through conservation and extraction till implantation. In this effort we have two dentists and a team of dental mechanics available with the primary objective of serving the interest of the patient and accomplishing high-quality work.

It is a great advantage of dentistry and dental mechanics being in such close relationship that the patient is able to agree on his/her expectations concerning the planned treatment in harmony with the dentist and the dental mechanist.

As the result of such co-operation the level of work performed shall meet any and all demands and requirements. This service is favourable for the ones, who need implantation, crown or bridge and would like to have those on high level, but at reasonable prices.

If so required, or in case it is necessary we can perform our treatments with local anaesthesia.

Our consulting rooms are located in the heart of Budapest near Saint Steven?s Cathedral. You have the opportunity to spend you free time before and after the treatments with a light sightseeing walk in our beautiful city. We are also able to provide for accommodation nearby (former agreement required).
| | | |
| --- | --- | --- |
| | | |
Our stomatology practice is capable of performing implantation in 3 days for patients applicable for the operation.
more for this implant package >>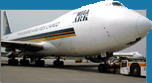 day 1 arrival

Arrival, panoral, consultation, treatment schedule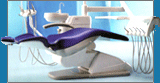 day 2 implant surgery

Placement of the appropriate implant (possible with local anaesthesia)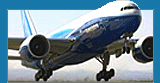 day 3 departure

Check-up, departure